Shining Way Esthetics
Our Team – Katy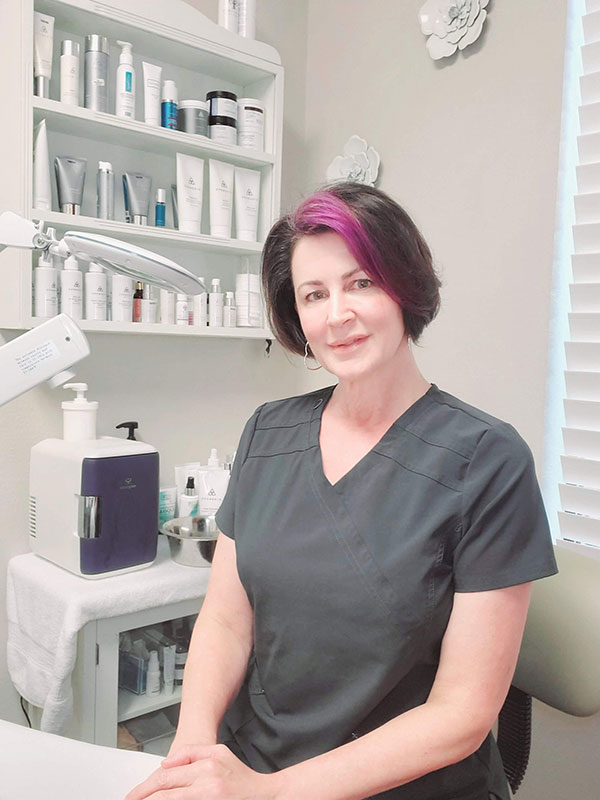 Brenda Musia
A veteran within the beauty industry, Brenda has 20+ years of experience in helping her clients find their best self through esthetic beauty. Since her start as a manicurist in 1992, Brenda has embraced her passion for the beauty industry and turned it into an evolving career, even owning and managing her own Facelogic franchise for many years.
As a business owner, Brenda quickly secured her Esthetician license in 2007 to fully understand both the business and operational challenges of being a successful Esthetician. Through her fruitful management ventures, Brenda trained, licensed, and continues to mentor a number of Estheticians under her watch. And, she is incredibly passionate about providing the best treatment and education for her clients, as well as for building a great relationship with every individual she meets.
A session with Brenda may start out as just a simple appointment, but you will leave having made a new friend with a passion for helping you see your best self. Brenda's Esthetic specialties include facials, chemical peels, tattoo removal, laser services, lash lifts, coolsculpting, lash tinting, general skincare, and professional waxing services.
So, come on in or call and make an appointment. Brenda is ready to provide all the pampering you deserve!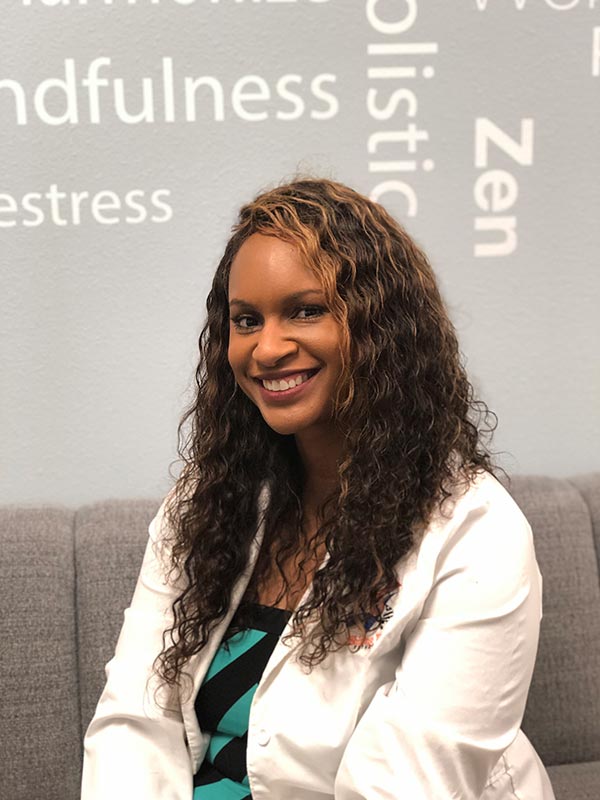 Debreka Malone, MSN, BSN, FNP-C
Debreka "Bree" Malone is a family nurse practitioner, board certified by the American Association of Nurse Practitioners. Debreka is currently licensed to practice in the state of Texas. She is a member of the International Nurses Association and the American Association of Nurse Practitioners.
Debreka grew up in Houston, Texas. She is married with three children. She loves to travel, decorate, and shop. Caring for others is the reason she pursued a career in nursing. Debreka began her career in 1995 as a Licensed Vocational Nurse. She obtained an Associate of Applied Science Degree in 2002. She obtained her Bachelor of Science in Nursing from Grand Canyon University. In 2017 she graduated from Walden University with a Master's in nursing then received board certification as a Family Nurse Practitioner.
Debreka has over 20 years of nursing experience. Her previous work experience was in home health, disease management education, weight management, and over 17 years of intensive care experience. Her love for beauty and esthetics brought her to Shining Way. Debreka believes it's important to understand the client's goal and work collaboratively. Weight loss, beauty and helping people become better versions of themselves is always what Debreka aims to achieve.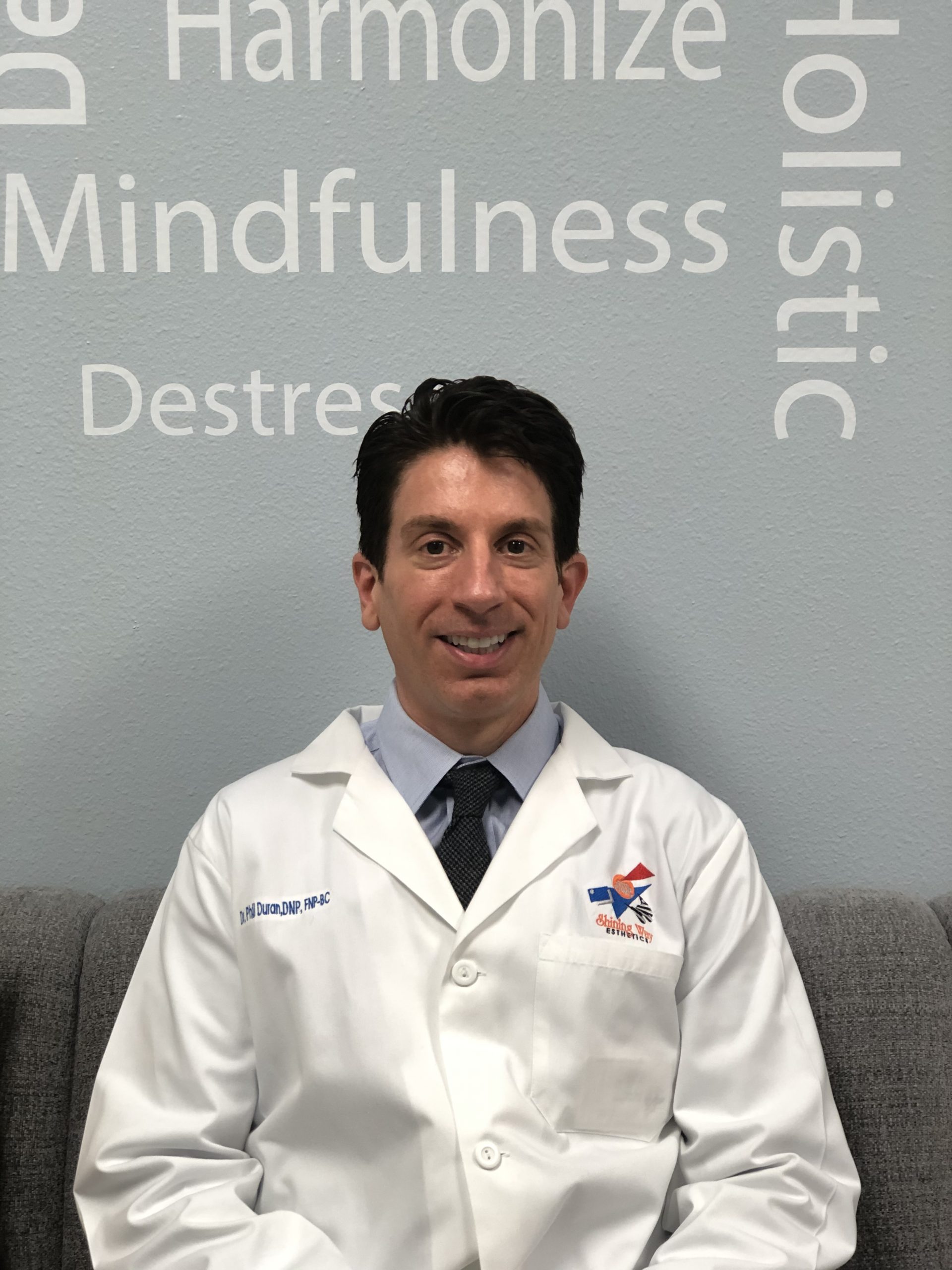 Dr. Philip Duran, DNP, NP-C
Dr. Philip Duran, DNP, NP-C is a clinician with over 20 years of healthcare experience ranging from emergency department to medical aesthetics. 
Phil received his masters and doctorate degrees from the University of Texas University Health Science Center at Houston.  
In 2018 Phil began working with Shining Way Aesthetics in Katy, Texas.
He enjoys helping clients in meeting their individual aesthetic goals with the use of PDO threads, dermal fillers and Botox products.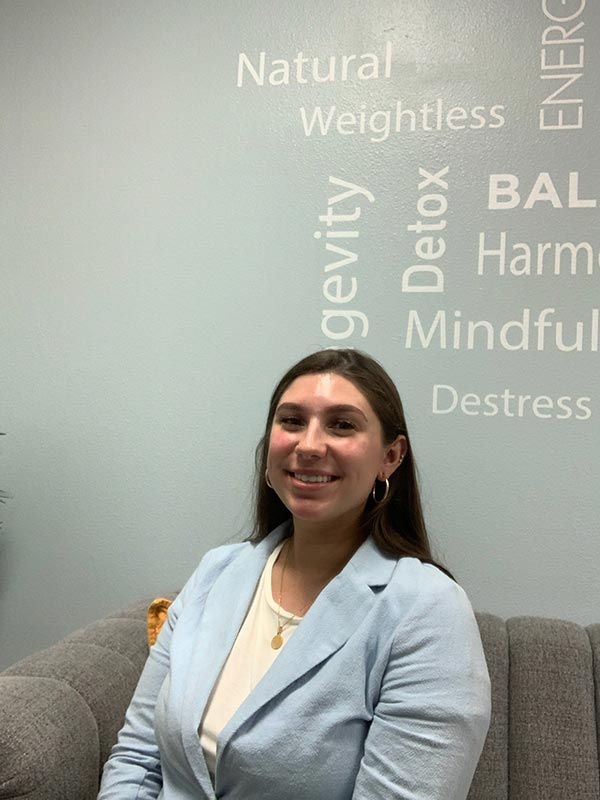 Gabrielle Prejean
Gabrielle Prejean, our Louisiana native here in our Katy office, brings some great services to our team. While being an esthetician for four years, she is now completing her fifth year in the business as a Houstonian.
Gabrielle offers a variety of services including eyelash extensions, facials, and facial procedures, microblading, and waxing. Additionally, she duals as our welcoming receptionist. She loves to work with all skin types but especially those including special skin conditions such as rosacea, psoriasis, eczema, and hormonal acne. Having dealt with all these things personally, Gabrielle always assures her clients that it is truly a passion to help those with the same needs. Gabrielle also enjoys giving simplistic beauty to lashes by giving clients that extra bit of confidence is always one of her favorite things to see. Overall, she is always our go-to for any of our client's questions and concerns whether in the office or over the phone for esthetic or medical.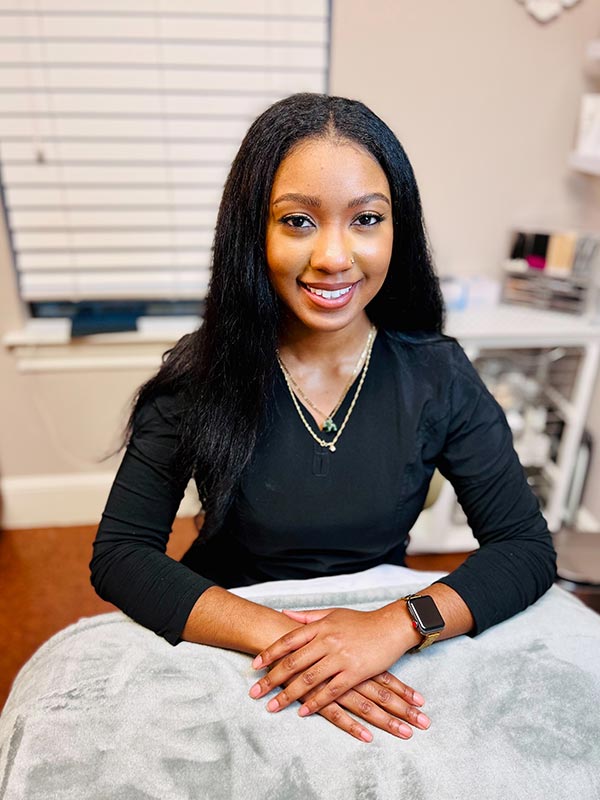 Ciena Booth
Ciena has been working in the beauty industry since 2013. She started her beauty career working in sales with some of the top skin care and makeup brands in the industry.
While working as freelance makeup artist she begin to see a trend in her clients needing to understand the value of skin care to treat their skin issues. This inspired her to become a licensed esthetician, with a goal of educating and offering services with personalized solutions to help people feel like the best version of themselves.
As a plant based aesthetician she is a lover of holistic health, science, and esthetics. She is passionate about ingredients and understanding how they work synergistically to treat a variety of skin concerns.  She loves working with all skin types and concerns to provide services from customized facials, waxing, teeth whitening, and makeup application. She loves to learn and is always educating herself on new techniques, trends and services but from a holistic and natural approach.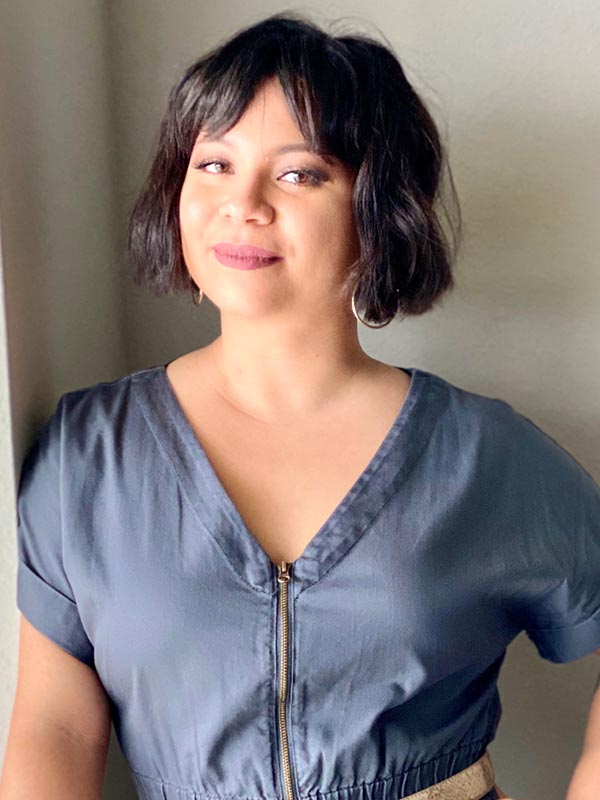 Stephanie
Stephanie is a native Chicagoan. After receiving her degree at North Park University in Chicago, she worked as a freelance makeup artist and took time to travel the world. She graduated from Tricoci University of Beauty Culture and was immediately scouted to work at a European Spa where she had the opportunity to work one-on-one with a CIDESCO trainer. She then worked at Mario Tricoci Salon and Day Spa for two years before moving to Katy, TX.
While in Texas, Stephanie has had the opportunity to work at a few well-known Houston Spas before settling at Shining Way Esthetics. She is proficient in full body waxing for men and women. She loves to learn and is excited to bring her knowledge to her clients.
Fun facts about Stephanie:
a foodie — loves to cook!
an artist — can draw or paint on anything
Undergraduate degree is in Music
Has traveled to 10 different countries
She loves to do Facial massages and scalp massages