Facials & Beauty Services
Facials
Signature Facial
Our signature facial is customized according to your skincare needs and concerns. Each facial includes a deep cleansing, exfoliation, extractions if needed, treatment masque, facial, arm, shoulder and decollate massage.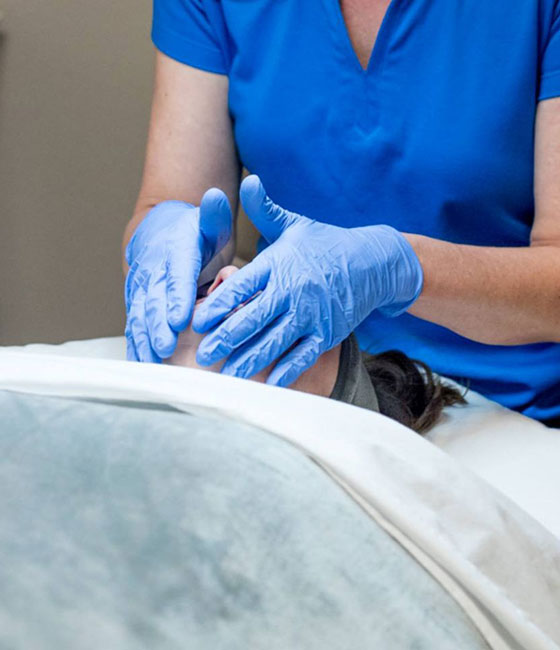 Express Facial
Our 45-minute Express Facials are designed to give the maximum results in minimum time. It's perfect for those short on time or for those looking for a quick refresher. These treatments are great for all skin types and will reveal a healthier, more radiant complexion.
Clinical Peel & Metabolic Peel
We offer a wide variety of Professional Peels for all skin types and concerns. One of our expert Estheticians will perform a skin analysis to ensure whether or not you are a candidate for the peel process and recommend treatment plan based on your skin type.
Professional peels use a solution to improve the texture and health of the skin by removing dead and damaged outer layers of skin. They can be a powerful way to remove facial blemishes, control acne, even out skin pigmentation, remove fine wrinkles, and leave you with glowing, healthy skin.
Some of our Metabolic Peels contain highly concentrated, active ingredients, therefore you will need to prepare your skin for treatment 2 weeks before your peel with one of our retinol serums for optimal results and less downtime.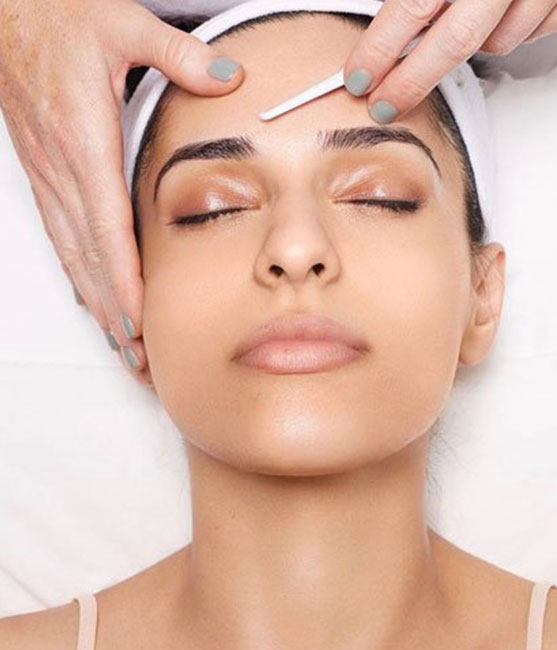 Dermaplaning
Dermaplaning is a highly efficient, safe, physical exfoliation procedure used to clear away dry, dead skin layers that can dull the complexion. 
Benefits
Removes "Peach Fuzz"
Gently Exfoliates & Removes the Top Layer of Dead Skin
Softer, Smoother, Brighter Skin
Reduces the Appearance of Hyper-Pigmentation/Sun Damage
Increases Absorbtion of Topical Skin Care Products
Immediately Diminishes the Appearance of Fine Lines & Wrinkles
Creates Healthier, More Radiant Appearance
Can be Followed by a Chemical Peel for Enhanced Results
Microdermabrasion Facial
Microdermabrasion stimulates the lower layers of the skin, thus increasing collagen and elastin, leaving your skin smooth, fresh, and rejuvenated. Microdermabrasion evens skin tone and color, refines pores, and reduces breakouts. In addition, it creates softer firmer skin and repairs elasticity. This service also includes an enzyme for an added exfoliation, extractions, treatment mask, serums and a relaxing face and neck/shoulder massage.
Express Microdermabrasion Treatment
Just a shorter version of the microdermabrasion facial without a treatment mask and neck/shoulder massage.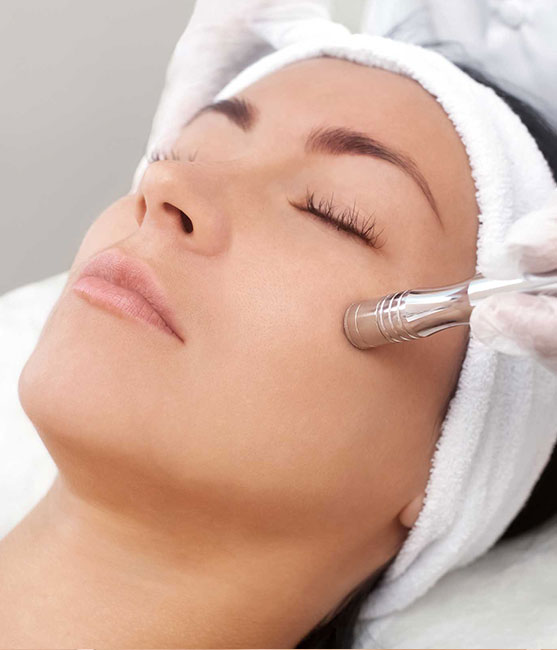 Firming Peptide Facial
Want firmer skin? This facial encourages collagen growth by infusing the skin with peptides and stem cells. With the use of peptides, antioxidants and dermal regeneration the skin will tighten and firm. Products used will stimulate plasma into the deeper levels to enhance cellular renewal.
Oxygen Facial
If your skin is looking dull then it may be because of extra keratin that has built up on it. This facial helps to clear up that extra keratin buildup and improves the brightness and clarity of your complexion! If you're suffering from acne with pustules and macules then this facial can help to calm your acne and inflammation. This treatment is also great for sensitive skin and rosacea. You will notice an instant result due to the lighting and vaso-constricting capabilities of this treatment which make it a great one to consider if you've got a big event coming up.
Come On In
You Deserve to be Pampered Today.