Facials & Beauty Services
AQUAGOLD® Fine Touch™
Book Ft. Lauderdale Appointment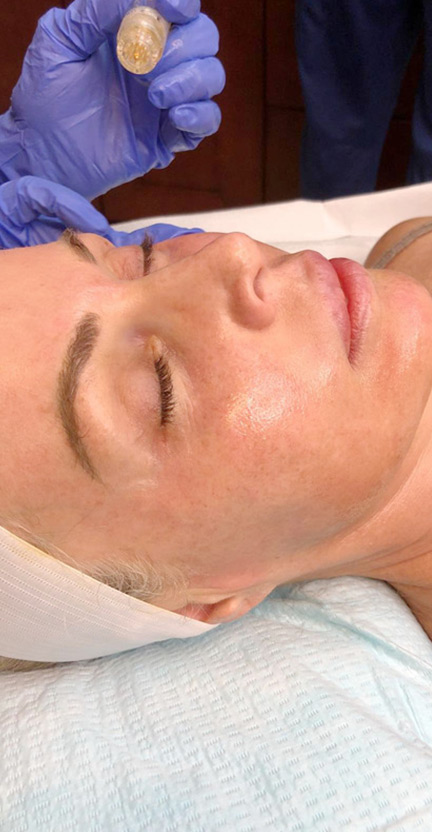 AQUAGOLD®
Fine Touch™
This treatment is a step up from traditional microneedling procedures, dermal fillers or injections. It covers a larger treatment area and delivers healing solutions deep into deeper into the dermis (600-micron depth), allowing them to be absorbed more effectively than with a single syringe.
Many patients choose to use the AquaGold® Fine Touch microneedle because it shrinks pores with micro-botox, smooths skin with dermal micro-hyaluronic gel such as Juvederm® or Restylane®, improves superficial acne scarring with micro-hyaluronic gel, enhances laser treatments with micro-serums containing growth factors, brightens the skin with micro-pigment reducers. Painless procedure with minimal potential short-term redness.
AquaGold®'s patented microchannel technology delivers products directly into the dermis through thin, gold-plated needles — each finer than a human hair — to improve tone, texture, and glow. Treatment can be customized with a variety of products and serums, such as Botox and hyaluronic acid filler, based upon each patient's skin concerns.
In addition, introducing the microchannels into the dermis helps to stimulate collagen production, which is essential for firmer, younger-looking skin.
Restoring your skin to its youthful, firm appearance
Smoothing out wrinkles and fine lines
Improving the appearance of sagging skin
Returning your skin's natural glow
Reducing pore enlargement
AquaGold®
with PRP
PRP stands for platelet-rich plasmA
Dr. Herb draws a small amount of blood draw from the arm and then spins it in a centrifuge so that your plasma rises to the top. He then removes your plasma and adds it to the sterile, gold-tipped micro-needler and adds a cocktail of Juvederm®, Botox®, hyaluronic acid and vitamins to create a custom AquaGold® treatment! This customized "cocktail" is then gently introduced into the skin with the AquaGold device. It's completely painless and truly one of our favorite treatments.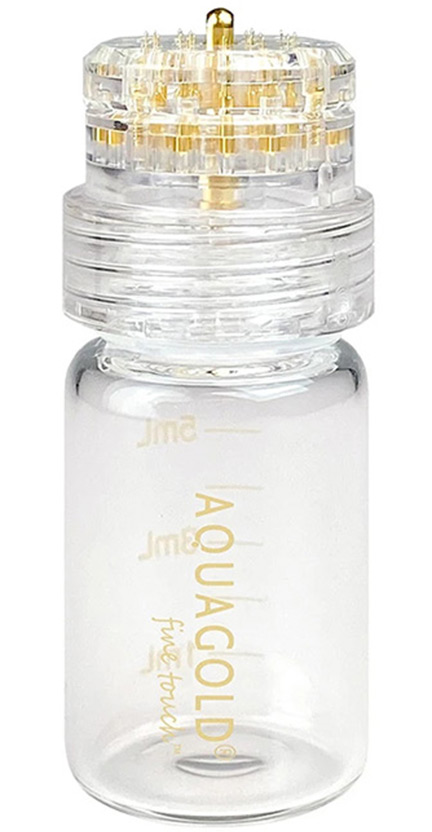 Stimulates collagen and elastin production to thicken and tighten skin:
• Increase dermal collagen levels
• Increase the thickness of the skin's superficial layer
• Accelerate tissue repair
• Boost skin tightness, firmness and smoothness
• Boost skin glow
• Minimize the appearance of fine lines
• Minimize acne scarring
• Shrink blemishes
• Boost the effects of all other treatments and services
• Treat hyperpigmentation