Body Treatments ​Services
Laser/IPL Treatments &
Hair Removal
Book Ft. Lauderdale Appointment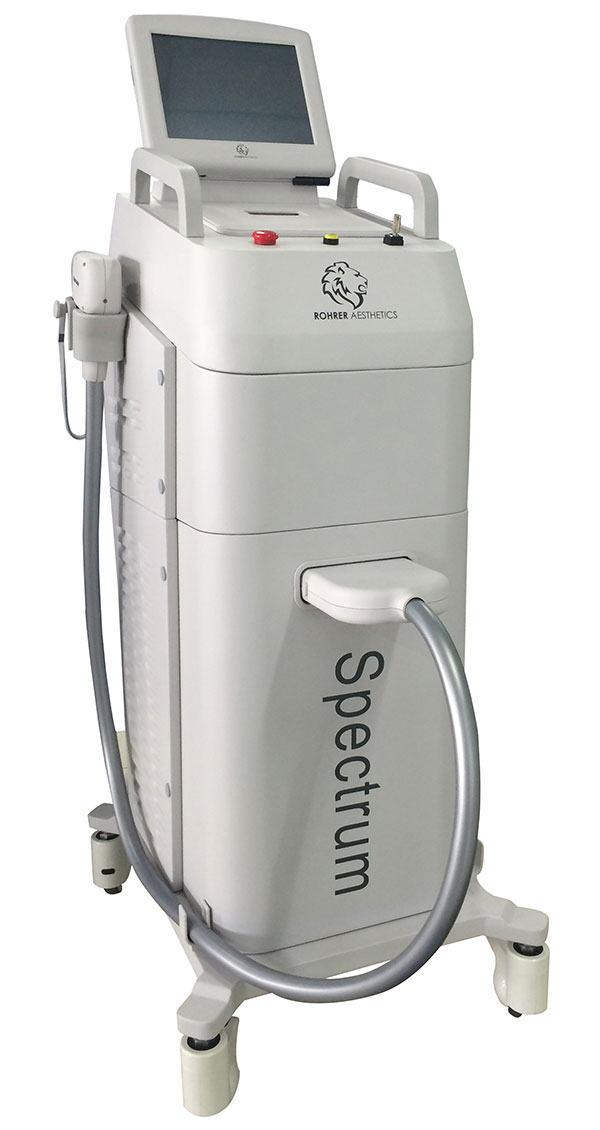 Laser/IPL Treatments
Laser and Intense Pulsed Light (IPL) treatments can alleviate multiple dermatologic conditions. The Spectrum delivers wavelength specific pulses of energy to the desired treatment area. Discomfort is minimal and is usually compared to the "snap of a rubber band". Multiple treatments may be required to achieve your desired result.
The Spectrum is safe, effective, and can be applied to most skin types.
it disperses through our lymphatic drainage Hair Today, Gone Tomorrow
The Spectrum diode laser will reduce and may permanently remove unsightly body hair. Melanin gives our hair color and is what the laser light targets to destroy the hair follicles in the active growth stage. It is safe to use on all skin colors and will leave the treatment area "Hair Free."
Goodbye Spider Veins & Age Spots
Over time, the outer skin can become discolored with pigmented lesions (brown spots) and broken blood vessels. The Spectrum Long Pulsed Yag and Intense Pulsed Light (IPL) targets and removes these unsightly blemishes leaving behind a blemish free appearance.
Improve Skin Tone and Texture
Erbium Yag Laser skin resurfacing helps to improve an assortment of conditions such as sun damage, scars, fine lines & wrinkles. Rejuvenate your skin and turn back the hands of time. This is amazing for major scarring, pigmented, thicker skin and deep lines. It goes as deep as the Dermis where all the problems lye. Its considered a skin buffer that helps with the texture of the skin.
About Your Recovery
Depending on the area treated, some swelling and irritation may occur. However. the majority of treatments have little to
no down time and few side effects. Avoid sunlight and use sunscreen or antibiotic ointments to promote healing and prevent damage. Anti-aging skin care products may be prescribed.
Waxing
There are numerous benefits to waxing! The most notable being; the absence of hair lasts considerably longer than if shaving, with every appointment your hair will grow back less dense, finer, softer & smoother than before, and lastly the overall experience of waxing is quick and convenient!
We offer waxing services for the entire body, on both Women and Men. Call today to schedule with one of our Estheticians for a comfortable, professional experience.