Shining Way Esthetics
About the Owners
Book Ft. Lauderdale Appointment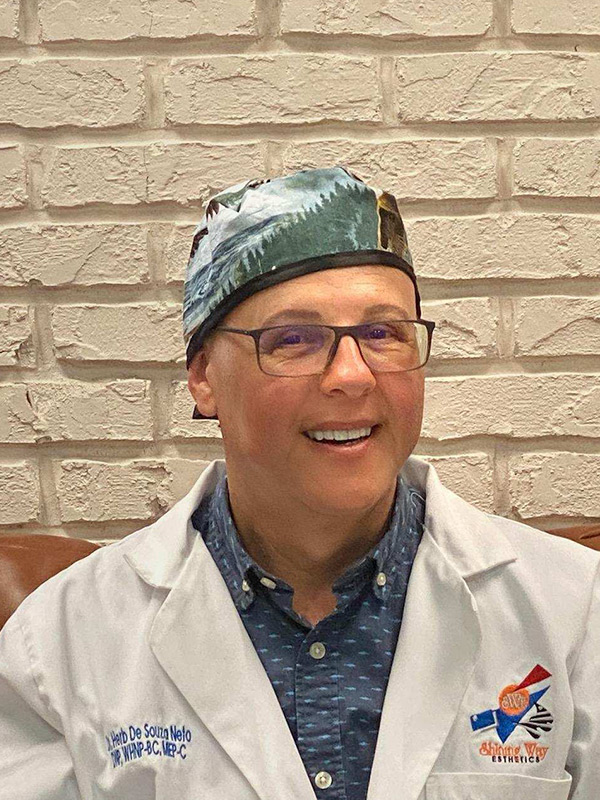 Dr. Adherbal "Herb" De Souza Neto, DNP, WHNP-BC, MEP-C
Dr. Adherbal "Herb" De Souza Neto, DNP, WHNP-BC, MEP-C, carries with him over 28 years of experience in the healthcare field – with 20 of those years specializing in medical aesthetics.
Herb attended UFJF (Universidade Federal de Juiz de Fora) and Faculdade Ibero Americana in Brazil where he received his undergraduate certificate in Chemistry and bachelor's degree in Education in English translation-interpretation (ESL).  He has instructed in public, private, and foreign language institutes in Brazil and the United States of America.  Upon moving to the United States, Herb attended North Idaho College where he received his A.D.N. in 1992.
Prior to his focus on aesthetics, Herb worked in several area hospital ICU's, home health care, and infusion companies.  In early 2001 he was trained in Botox®, Sclerotherapy, and medical esthetics by the Eclectic Skin Institute.  He later expanded his aesthetic services by receiving certification in dermal fillers and volumizers, mesotherapy/lipodissolve, carboxytherapy, Microdermabrasion, Platelet Rich Plasma (PRP), and advanced skin care therapies with the Esthetic Skin Institute.  He also provides skin rejuvenation, skin tightening, and hair removal services with the most current laser, IPL, and radiofrequency procedures. Herb's latest accomplishment is receiving certification in non-surgical facelift and facial contouring using polydioxinone (PDO) threads from institutes in South Korea and Canada.
In 2001, Herb created Shining Way Esthetics, a small-business-owned medical spa in Houston, Texas. Since then, Shining Way Esthetics has expanded to provide services throughout the tri-county region of south Florida from West Palm Beach to Miami while continuing to maintain a strong clientele base in Houston, Dallas, and Beaumont, Texas.
In addition to providing medical spa services, Herb, since 2003, is a member of the teaching and training faculty for the Esthetic Skin Institute, one of the most sought out training and certification institutions for medical esthetics in the United States.  Additionally, Herb annually attends several medical aesthetic conferences and workshops both domestically and internationally.
In his never-ending pursuit for self-improvement, Herb received his board certification as a nurse practitioner in women's health from the University of South Alabama in December of 2012.  In May of 2015, Herb graduated from Chatham University with his doctoral degree in nursing.  His doctoral capstone focused on bruising management and prevention in aesthetic medicine.  Herb is currently working to achieve publication for his work in several renowned medical and dermatological publications.  Currently, Herb is working to obtain certifications with the American Academy of Anti-Aging Medicine (A4M) and The World Society Interdisciplinary Anti-Aging Medicine Organization (WOSIAM) as he pursues the incorporation of anti-aging and wellness therapies into his practice.
Herb is a member of the Intravenous Nurse Society (INS) and was chairman of the Houston chapter in 1997; Houston Interpreters Translations Association (HITA); Society for Clinical and Medical Hair Removal (SCMHR); is a member of the Golden Key International Honor Society in Nursing; and is a member of the Zeta Gamma chapter of the Sigma Theta Tau International Honor Society in Nursing.  In September of 2015, Herb was elected as President of the American Academy of Medical Esthetic Professionals (AAMEP).  In October of 2016, Herb was invited to join the International Nurses Association.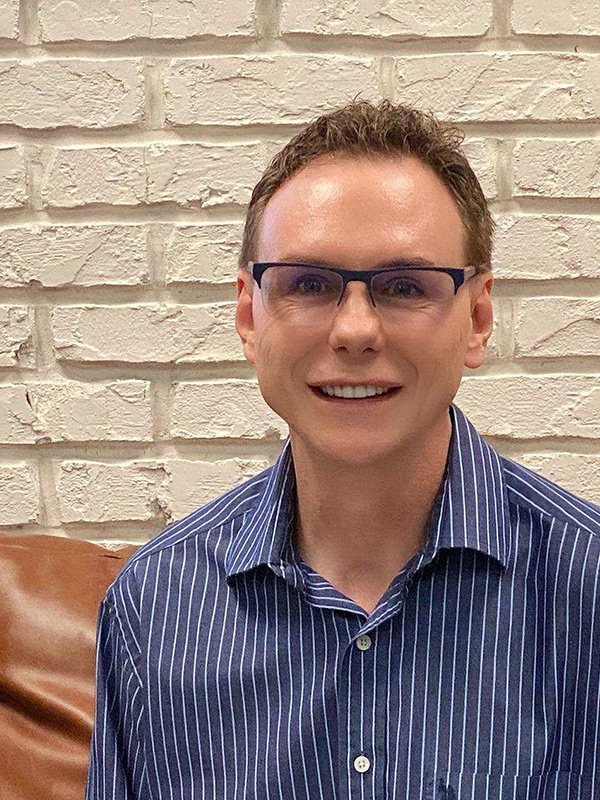 Craig Clayton de Souza
Co-Owner, Practice Manager
Craig Clayton de Souza is the co-owner and practice manager for Shining Way Esthetics. Craig has been working with Dr. Herb and the staff in both the Fort Lauderdale and Katy clinics since 2007. It is Craig's responsibility to make sure all staff in both clinics have the tools they need to provide the best in service for all clients.
Prior to joining the Shining Way Esthetics team, Craig worked for 13 years as a diplomatic liaison for the City of Houston Aviation Department's Public Affairs division. Craig had the charge to coordinate the arrival and/or departure between the various local, state, and federal agencies for international government officials of all levels visiting Houston.
With a background in Fine Arts and Communications and many years in administration, Craig brings over 25 years of skill that help keep both clinics running smoothly and harmoniously for all. One of Craig's greatest joys is to see clients come out after a procedure and talk about what an amazing experience they had.